Tag Archives: Victor Ortiz
3
Oct
Curveball's Laiya gives her take on the Mayweather v Ortiz debacle.  We promise you haven't heard it quite like this!
18
Sep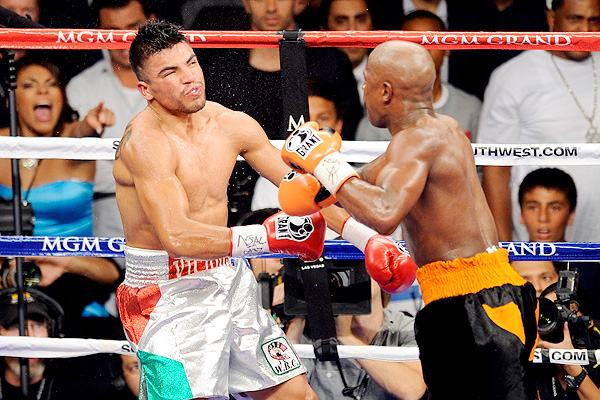 HOT SCALE (1-10): 10
By now, everyone has likely seen the outcome of the Floyd Mayweather/Victor Ortiz fight.  Things were humming along like a typical Mayweather fight – not doing too much but doing just enough to be winning the fight and letting his opponent wear himself out. Then he turns it up a notch in the 4th round, and even Ortiz lands a punch that took Pretty Boy a solid 30 seconds to shake off.  Ok, this is going to be a fight, I think to myself.
And then I see the head butt.